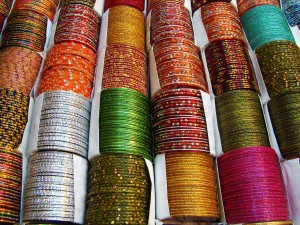 History of Liquid Silver Bracelets
It is believed that the Navajo tribes of the Southwestern United States were the first to start working with silver in the 19th century, and it also became crucial to the economies of the Zuni and Hopi. It is the Navajo, though, who created the most beautiful liquid silver bracelets and continue to do so today.
Current Popularity of Liquid Silver Bracelets
Native American jewelry items started to become popular in the United States in the 1960's and 1970's during our peace and love and alternative dress style times. Also adding to its popularity were movie stars, such as Cher, publicly wearing and boosting the publicity for the exquisite pieces.
Uses of Liquid Silver Bracelets
These exquisite liquid silver bracelets honor the heritage from which they came and the fine craftsmanship and techniques used to produce them.
The liquid silver bracelet continues to be worn for spiritual and fashion purposes. For instance, the stones in liquid silver bracelets are believed to carry spiritual connotations. Many of the tribes believe the stones help ward off evil, protect, increase luck, and provide fertility.
How is a Liquid Silver Bracelet Made?
Liquid silver bracelets and jewelry are comprised of small silver beads, finely cut and strung delicately into different designs. This hand-strung liquid silver is smooth, with the beads appearing to flow together. Thus, the liquid silver bracelet name. So, the silver is not exactly liquid but gives the illusion of being so.
Liquid Silver Bracelets as a Work of Art
A liquid silver bracelet or other jewelry piece is an individual work of art.
The liquid silver bracelet is made with the small sterling silver beads alone or blended together with various stones to accommodate any budget or taste. This technique produces elegant liquid silver bracelets of many different designs that anyone would be proud to wear. It also provides a quality, durable, and valuable piece of individual jewelry.
The liquid silver bracelet of today is still made by talented silversmiths and jewelry makers mostly in the Southwestern United States. These bracelets honor the traditions of the Navajo, Hopi and Zuni, and it is these tribes who work their silver to produce these unique pieces. While honoring their ancestral traditions, today's artisans also explore new designs and themes to develop on their own. Old or new, the detail and craftsmanship of the liquid silver bracelet is easy to be seen.